Creäm was the first company I worked for and trusted in my work. Who is from Porto Alegre cannot help but try, the products are wonderful and they put all the affection when making it. They also use the best ingredients always.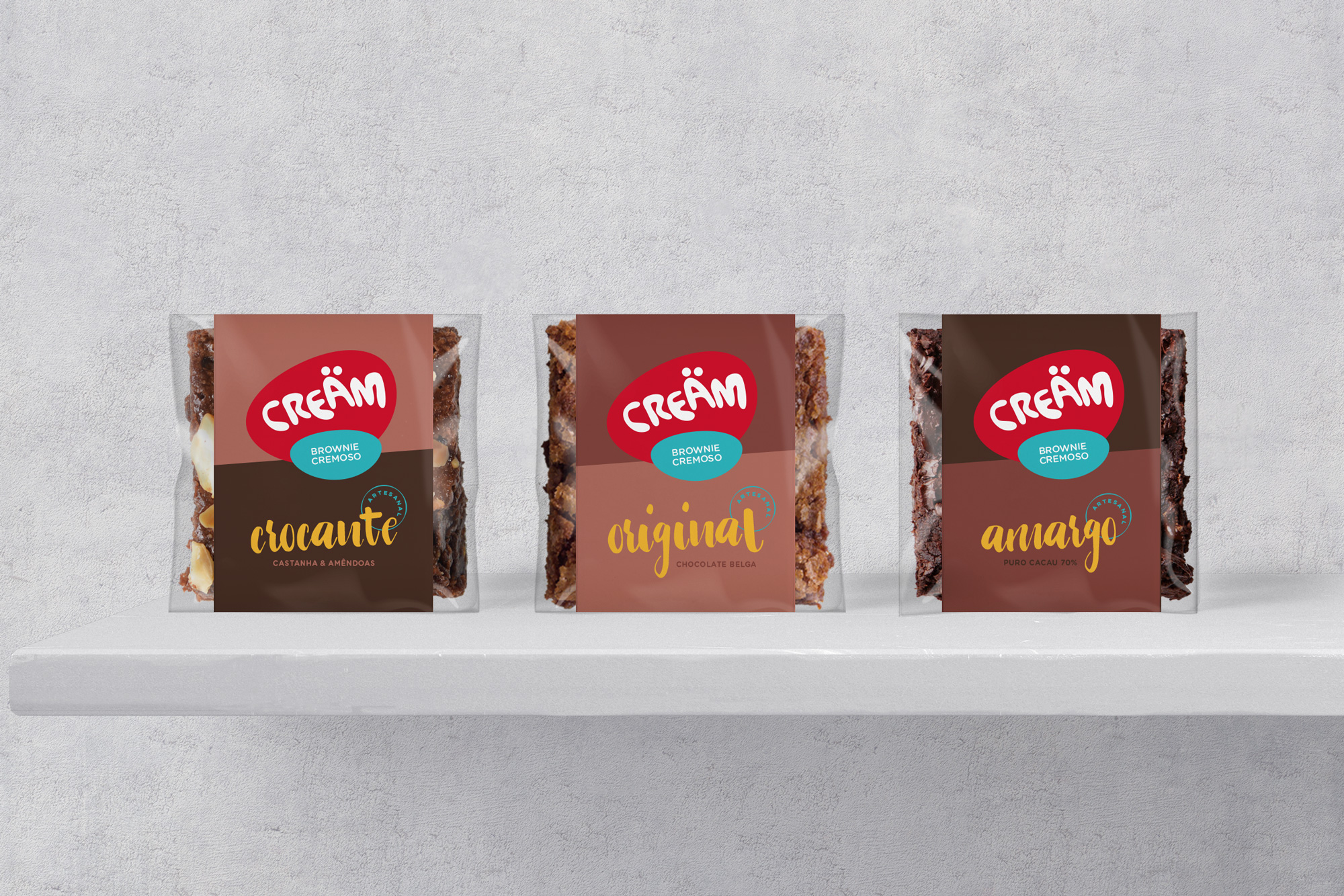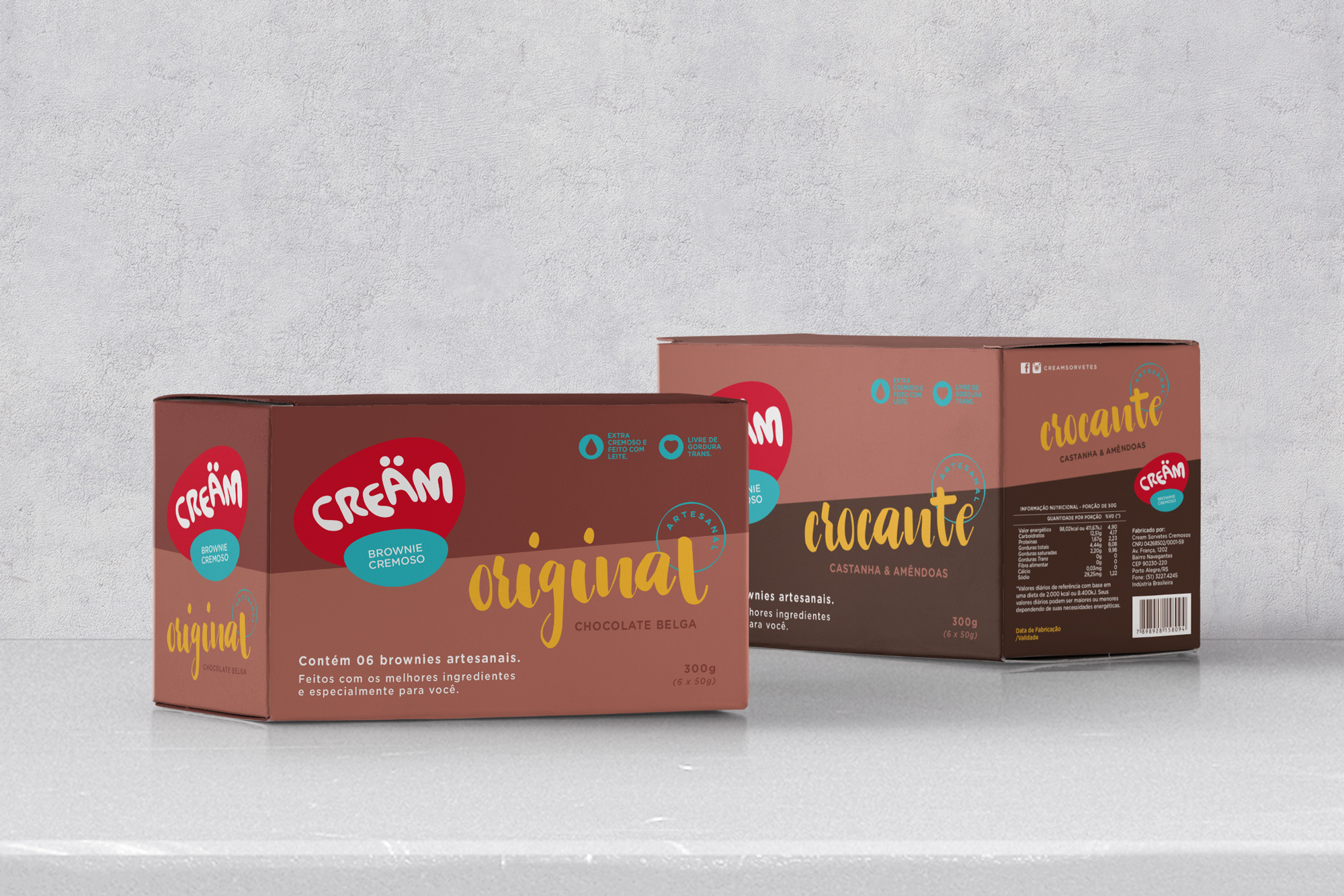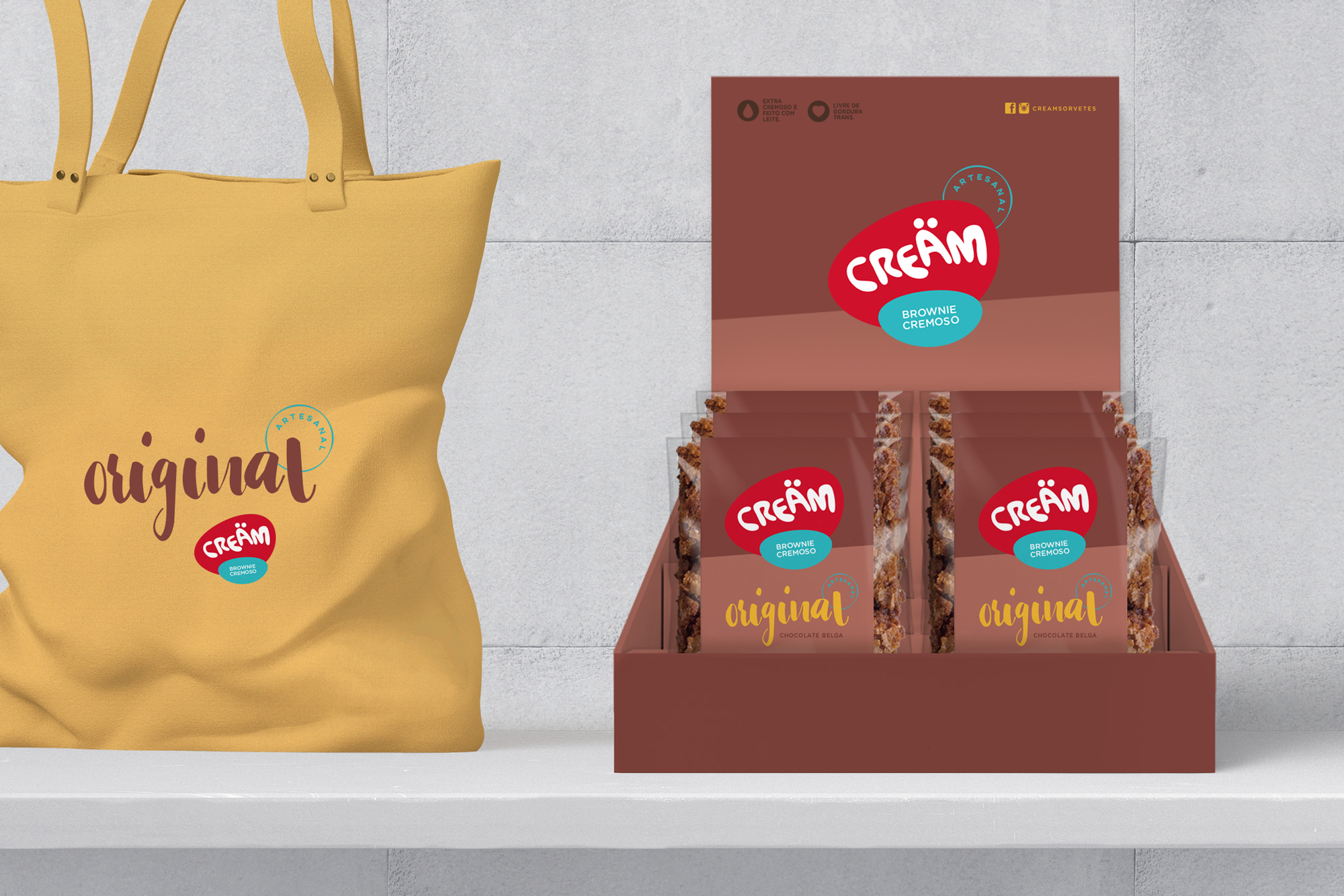 The Project
This was the first version I made for them. The flavors were not defined yet and I made more to think of a positioning in case the brand grew. The cellophane and the sticker packaging was the best option found compatible with the budget.
The colors match the current ice cream design, maintaining the identity and connectivity between all products. The exhibitor is brown to stay sober and match with all environments. Boxes with 6 units were suggested for transport/take home.